Back to News & Events
MIDI Opens New Long Island Headquarters
May 27, 2016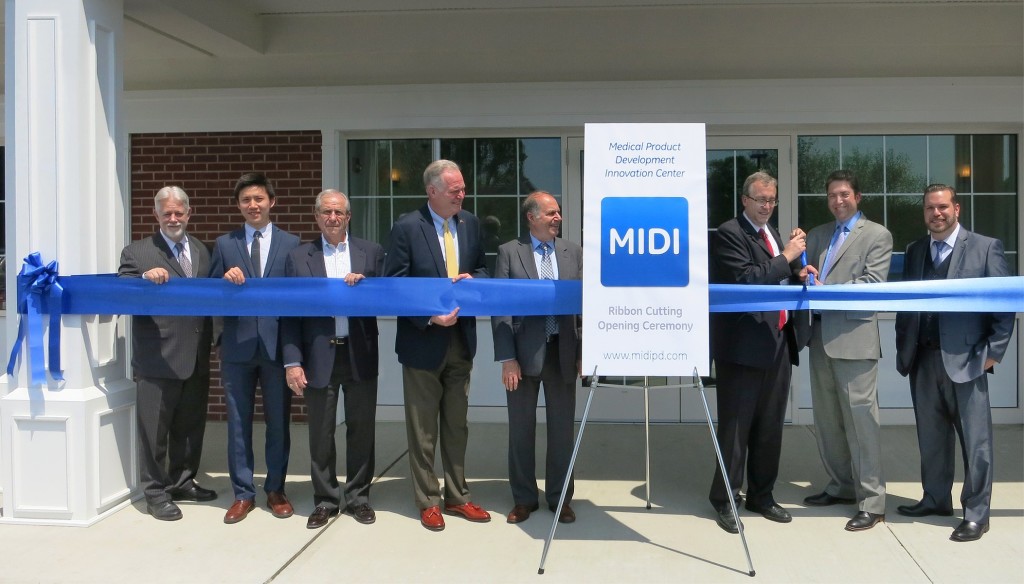 MIDI Medical Product Development, recently cut the ribbon new headquarters in a newly constructed Medical Center of Excellence, within Smithtown's Village of the Branch.
The 15,100 square foot facility is accelerating MIDI's rapid growth and presence in the medical/healthcare product development industry. The site was chosen based upon its pristine location, professional environment, and proximity to their collaborating partner Stony Brook University Medical Center.
MIDI specializes in meeting FDA regulatory standards for medical devices and provides market research and product engineering and design services for the biotech and medical industries.