Back to News & Events
Medical Technologies & Healthcare Innovations Symposium
March 28, 2017
Location
Center of Excellence in Wireless and Information Technology (CEWIT)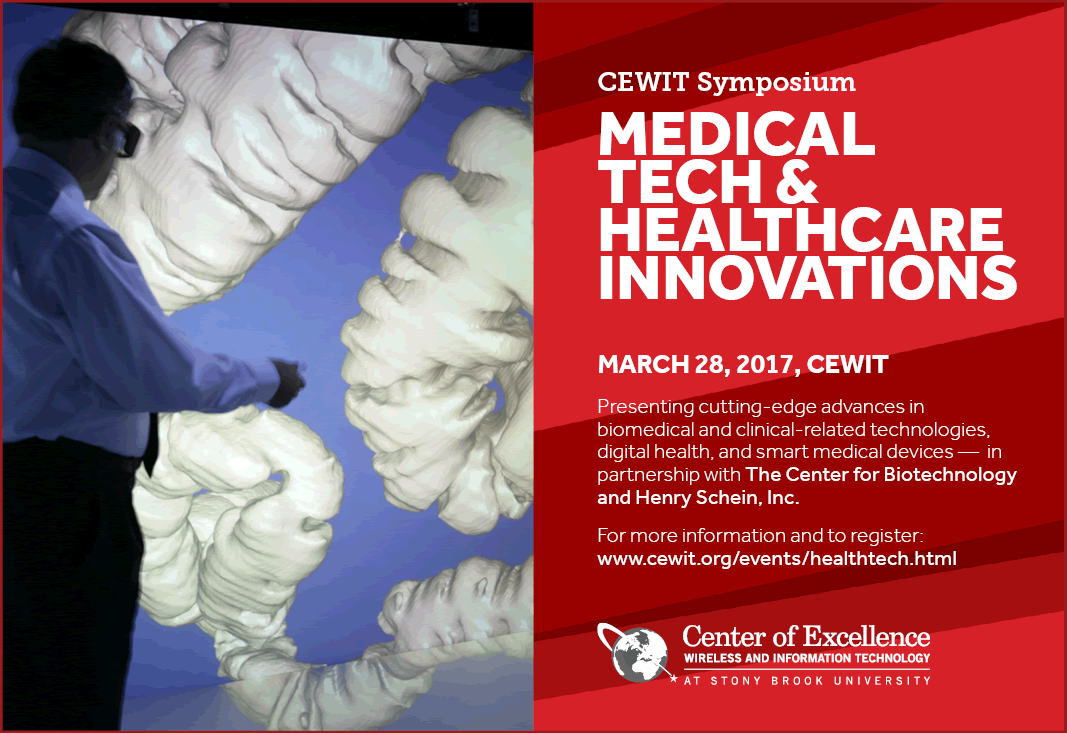 A symposium on cutting-edge developments in health and medical technologies and the institutional collaborations that are propelling the region's innovation economy — at Stony Brook University.
Presented by The Center of Excellence in Wireless and Information Technology (CEWIT) at Stony Brook University, in partnership with the Center for Biotechnology and Henry Schein, Inc.
Admission is free and open to all interested parties. As seating is limited, registration is required.
Learn More and Register: http://www.cewit.org/events/healthtech.html